EXPERTS4EVENTS - THAT'S US
experts4events is considered a leading service provider and expert network
for innovative customer event or training concepts, from e.g. large success forums to Sales Training Circles to Master of Excellence for executives
for the search for suitable experts and speakers for your event or training – nationally and internationally
for the search for ideal destinations, hotels or other event trades – nationally and internationally
for coaching and consulting of experts who want to multiply their business through more bookings (coaching from the buyer's point of view)
for accompanying the marketing and positioning of experts on an international level
Under the leadership of Claudia and Siegfried Haider, the team and network currently includes over forty service experts (subcontractors) who are deployed on a project-by-project basis as needed. You benefit from a lean, demand-oriented organization and an inexpensive conditions model.
We live our goal to inspire with services every day and show authenticity towards our partners and customers. We can only achieve success together WITH our customers and partners, which is why constant relationship management with our customers and partners is a high priority. This includes open communication, which helps to nip emerging difficulties in the bud.
Joint businesses must achieve success and be fun for everyone involved. Then we have achieved our goal.
Try us out - we look forward to hearing from you.
Siegfried Haider is one of the best-known and most successful (event) marketing and positioning experts in the German-speaking world. He is the founder and honorary president of the German Speakers Association (GSA e.V.) and a member of the MICE Hall of Fame.
Those who experience him and his content live are highly motivated to position themselves and their corporate, product, event or personal brands in such a way that customers or participants come of their own accord, are happy to buy again and again and enthusiastically recommend them to others. With these (event) concepts, success and career become easy, because it is less and less necessary to actively sell yourself, because you are more and more often automatically bought or promoted. Siegfried Haider inspires on the one hand through his authentic personality, his entrepreneurial experience and through a lot of humor in countless interesting and emotional stories of impressive practical examples.
For his customers, he has presented his content in the helium marketing method "Sold Out!" in the book of the same name (available only in German; original title: "Ausverkauft!") in a way that is easy to implement: Because it offers concepts that are simple enough to want to implement them quickly in your own practice, but powerful enough to be motivated by the resulting successes over and over again to continue on the path to more sales, success or career.
What drives him are the numerous "Aaah's" and "Wow's" of his participants, who are more than enthusiastic about the topic and the concepts.
Claudia Haider holds a degree in business administration (FH) with a focus on tourism and has worked in numerous tourism and further education companies in Germany, Austria and Canada. In 2001 she and her husband founded the "Haider Training & Management Services GmbH" with today's brand "experts4events". The ambiguity of the brand is intentional: Here experts work for events (event management) and here you get experts for events (speaker placement). Nationally and internationally. In addition, she advises trainers and speakers on the topics of positioning and visibility (coaching). From 2005 to 2013, she developed the "German Speakers Association (GSA) e.V." as managing director into what is now the largest professional association for speakers, trainers and coaches in the DACH region. In 2010, she received the "Presidential Award For Service" from the international umbrella organization Global Speakers Federation in Orlando. Also in 2010, she received the GSA Honorary Membership in recognition of special services to the association and its purposes and goals. In 2013, she was honored in Vancouver with the "Beverly Babb Award For Extraordinary Service" for her contributions to the industry and global networking. With fun, warmth and passion, she led the GSA team to great successes and highly acclaimed, globally appreciated events. In 2021, Claudia and Siegfried Haider were inducted into the MICE Hall of Fame. After Claudia Haider has been taking the exams of the GSA Academy "Professional Speaker GSA" as an event and speaker agency for years, she has also been working there as a lecturer on the topic of positioning since 2017. Since 2018, she has been supporting aspiring speakers as a GSA mentor in starting a successful business.
Anna Baumann
Assistant to the management
Selina Völkl
Assistant to the management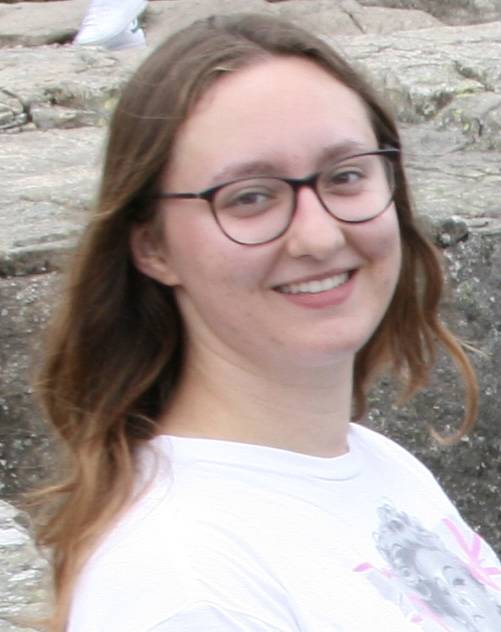 Sophia Haider
Supplier Management
Sabine Weber
Office Assistance